Welcome to braiNY and the Greater NYC Chapter of the Society for Neuroscience's website. The mission of the Greater New York City Society for Neuroscience is to provide a network and mirrors the parent Society for Neuroscience's goal of increasing education and public awareness of brain science, and promotion of mentorship/career development for young neuroscientists. The Chapter's goal is to facilitate partnerships with local institutions and organizations and to produce or co-ordinate city-wide events like Brain Awareness Week.
Did you join us? Tag us on Twitter @comebebrainy, Instagram @comebebrainy.nyc or #comebebrainy.
Does braiNY make you want to support science? See our Advocacy Page for more information and resources for communicating with your public officials about the importance of research.
For more information on the Society for Neuroscience, please visit www.sfn.org.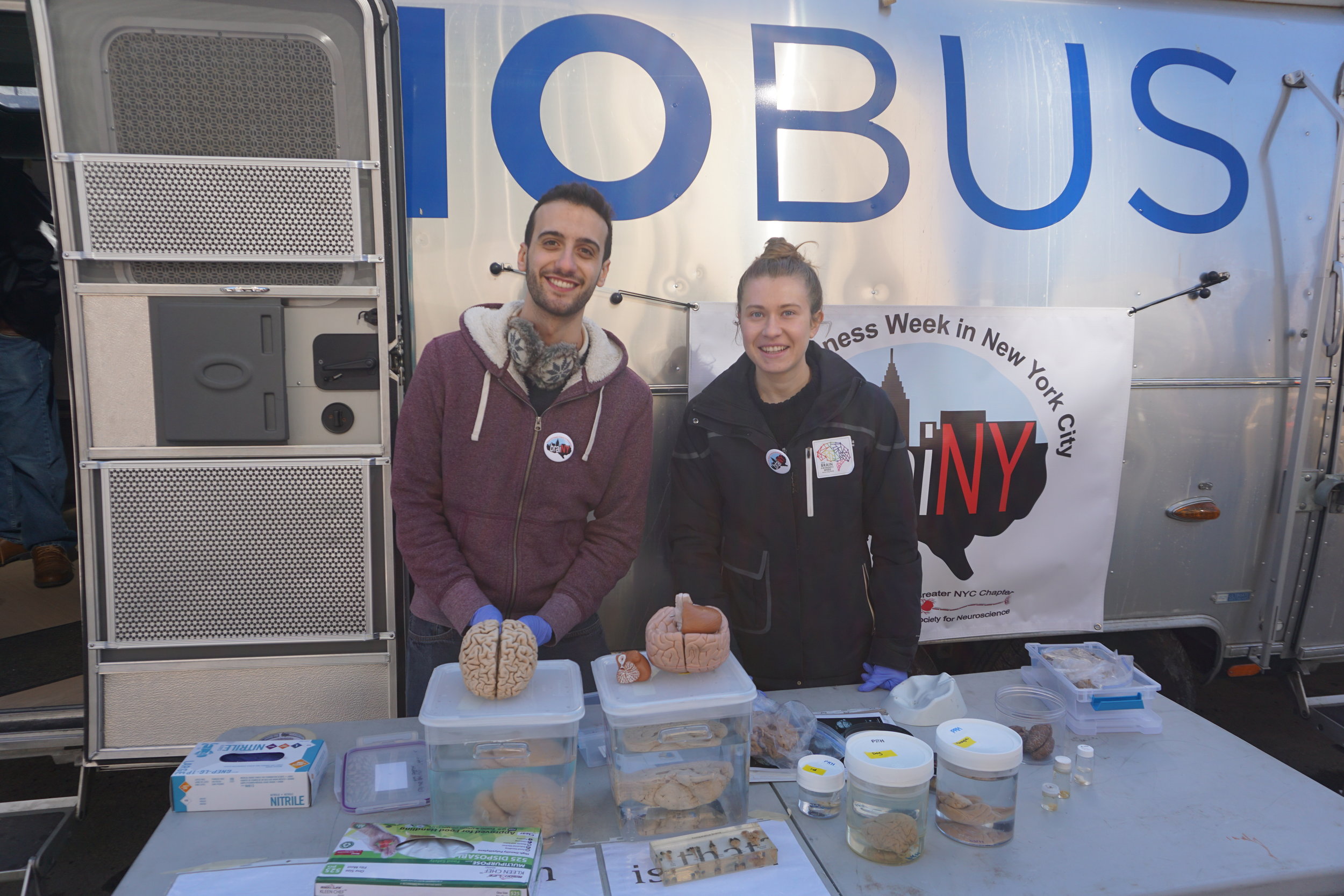 Click to view the gallery